The Thomson's Bell, Walmer Reopens Following Major Revamp
21/10/2020
Investments , News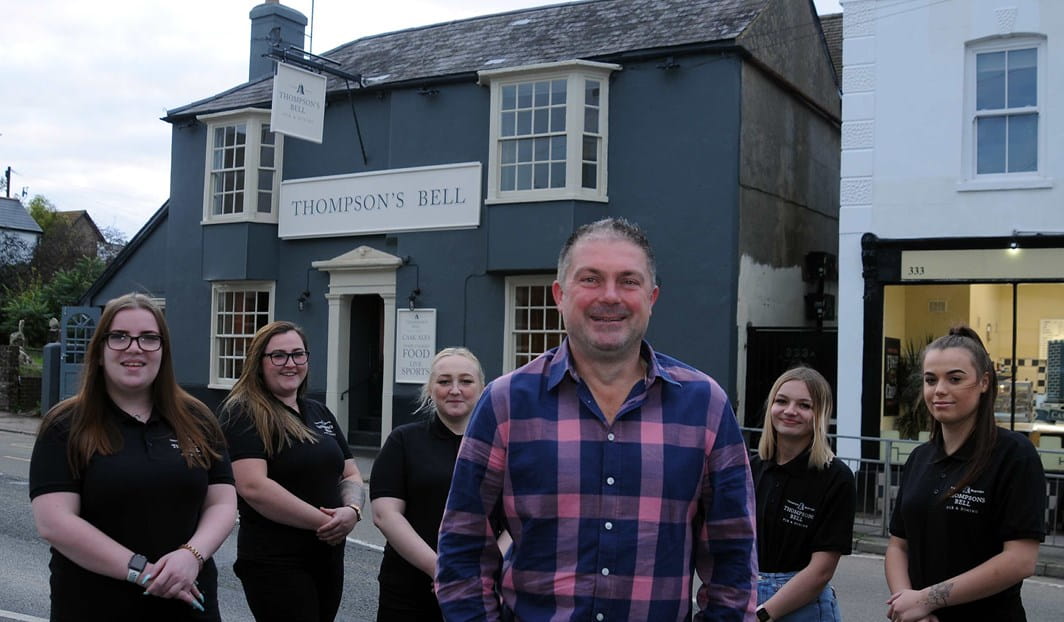 The long-awaited reopening of The Thompson's Bell, Walmer took place this weekend much to the delight of local residents, as the pub is the only one in the village.
The Thompson's Bell, which has been closed since 23rd February, was originally due to open in early April following a £275,000 revamp by Heineken owned Star Pubs & Bars1 and new licensee Artur Matyjaszczyk, who also runs The Crown Inn, Eythorne. Covid halted the refurbishment leaving locals to wait for a further eight months before having a glimpse of the sympathetic upgrade.
The reconfiguration of the family friendly pub has created more space making it ideal for social distancing. An outside extensionhas been incorporated into the pub and the bar moved to increase capacity.
Having undertaken a risk assessment, Artur has put measures in place to ensure customer safety and to meet health & safety guidelines. These include a one-way system, multiple hand sanitisers, table service only, point-of-sale to remind customers about social distancing with Test & Trace bar codes to use, an enhanced cleaning regime, Covid safety staff training and Covid-safe-to trade certification by independent hospitality experts. Customers are also asked to book in advance.
The pub will serve classic pub food and show Sky sports. It will also begin monthly quizzes from November. Plans for live music, a darts and pool league are on hold for now until the Government gives the go-ahead for these activities to start again in pubs.
Artur says: "We're really excited to be opening at last and welcoming local residents across the threshold. The reopening of The Thompson's Bell has been a long time in the planning, but it is well worth the wait. It is now a stunning family and dog friendly pub.
"I am delighted to be creating local jobs especially at this time. As for trade, we are lucky in that our original design was already quite socially distanced. Walmer is, in my opinion, also likely to be affected less than other parts of the country with more people working from home and staycationing in the area and a new housing development nearby."
The Thompson's Bell will open from 11-11 every day.
Dugald Macer, Regional Operations Director at Star Pubs & Bars said: "The Thompson Bell's refurbishment has made the pub ideal for the new socially distanced world we're living in. It's now a fantastic traditional family and dog friendly village pub, and with more people eating and drinking locally I anticipate it will be a great success. I wish Artur and his team well."