Star Pubs & Bars Launches One-Stop Online Support Platform for Licensees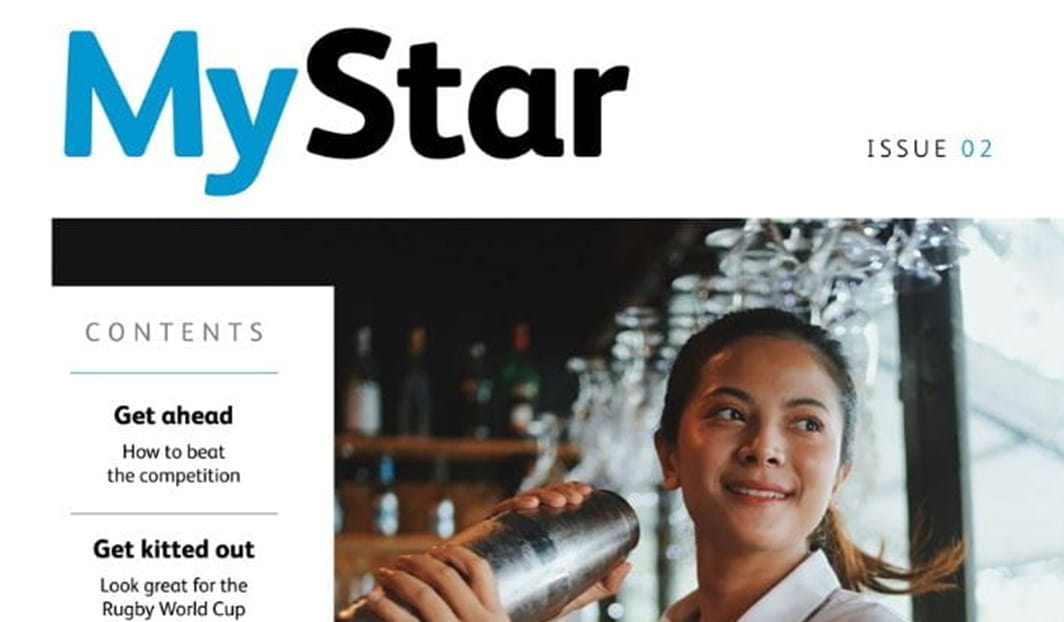 Star Pubs & Bars has invested more than £60,000 in creating a one-stop online support platform for its licensees that is tailored to their pub's offer.
Called MyStar, the package encompasses an online hub bringing together all the support available to licensees in a simple to navigate format and regular emails giving licensees insight and advice on driving more footfall into their businesses.
Central to the package is the launch of an interactive digital resource for licensees full of seasonal business-boosting guidance relevant to their pub type. A new edition will be emailed to licensees every two months. It will include up-to-the-minute sales trends from Star's managed operator pubs, tips on maximising upcoming occasions and specially-commissioned consumer research into pub goers' changing behaviours. There will also be links to free downloadable social media assets, to best practice videos hosted by industry experts and to staff training courses. Embedded surveys will enable licensees to feedback on trade in their pubs and the help they would like from Star going forward.
Says Cathy Olver, Star Pubs & Bars' Head of Digital and Retail Marketing: "Mindful of the mounting time pressures faced by licensees in today's challenging trading environment, we've looked to upscale our support and simplify access to it. MyStar tailors information to licensees' style of pub, giving them the tools they need to create exceptional experiences and attract customers out during a cost-of-living crisis.
It got multiple usage from licensees during the trial, demonstrating its value."
Tracey Bowen runs The Unicorn – a busy wet led pub specialising in cask ales in Hanley, Stoke-on-Trent. One of the first licensees to trial MyStar, Tracey says she saw immediate benefits: "People's going out habits have altered since the pandemic, and pubs have to stay on top of the changes to thrive. MyStar is proving really useful; it's incredibly informative and, as it's customised by pub type, the content I get is applicable to The Unicorn. Seeing what other wet-led pubs around the country are doing is triggering new ideas, and insight on upcoming products is helping me create social media posts that are already attracting new customers."