Star Pubs & Bars Invests With Webb Enterprises at Landmark Devon Pub
08/03/2021
Investments , News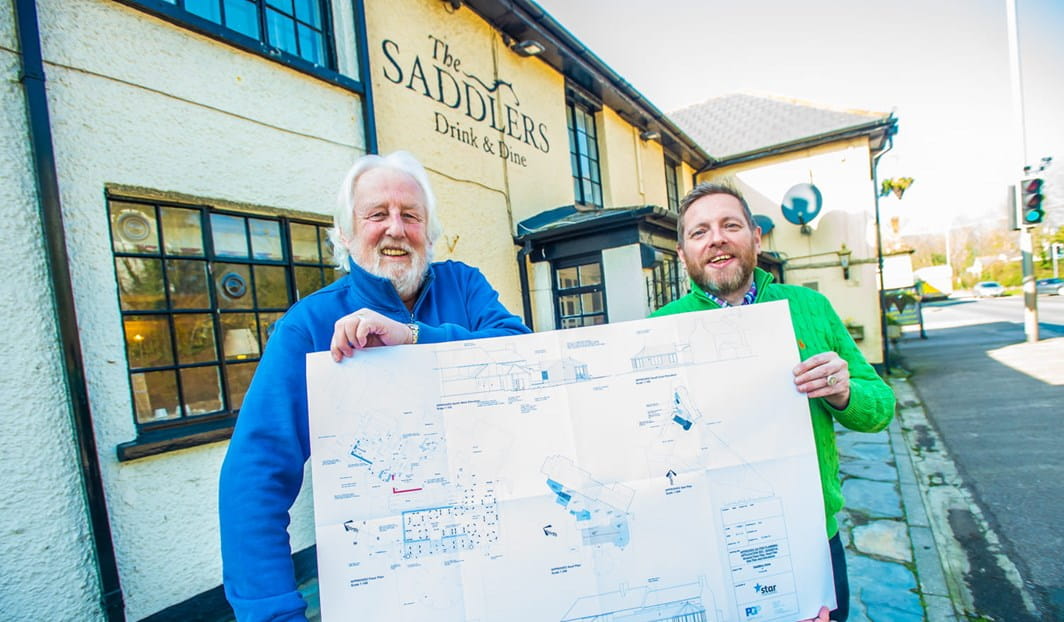 Star Pubs & Bars and Devon-based family-run pub company Webb Enterprises are breaking ground on a £250,000 refurbishment of The Saddlers on the A376 at Lympstone in time for the pub to reopen at the end of May.
The investment will help meet demand for The Saddlers' popular carvery by expanding its dining space with a new 40-seater restaurant extension complete with its own south-facing patio. The increased capacity will reduce overflow dining in the bar, enabling it to focus on customers wanting to enjoy drinks and socialising. BT Sports and three screens will be installed.
The project will upgrade the 17th-century pub throughout in keeping with its traditional feel. Other internal improvements include a kitchen refit, new ladies' toilets and the addition of a disabled access WC.
Work to the outside will renovate and repaint the exterior as well as adding new lighting, signage and planters for The Saddlers' award-wining floral displays. The large garden - which seats 150 and is a magnet during the summer - will benefit from new furniture plus extra equipment for its two play areas.
Webb Enterprises has four leased food-led pubs in Devon. It took over The Saddlers in 2015 and has established it as a quality carvery known for its customer service and stunning outdoor space.
Says Keith Webb, founder of Webb Enterprises: "Demand outstrips supply at The Saddlers most weekends and all week, and during the tourist season we regularly have to turn customers away. We've built up a loyal local following year round and get a lot of tourist trade. Despite Covid, I'm confident to invest and that this refurbishment will pay off. People are desperate to get back to pubs and, if the experience is right, there'll be no problem getting customers through the doors.
"Last summer was the busiest ever at all our pubs. Local holiday cottage owners are reporting record bookings in Devon this year. With the staycation market so strong, summer 2021 should be a bumper one if restrictions completely lift in June. A good summer is key to bouncing back and the refurbishment will help with this."
Comments John McKay, Star Pubs & Bars area manager for Devon: "Webb Enterprises have taken The Saddlers from strength to strength over the past five years. The development of a new dining area and the transformation of the bar will build on the pub's success, allowing it to maximise its potential and cater for all occasions. We'll be working flat out so that the pub can open as soon as possible."