Star Pubs & Bars Extends Own Label Wine Range to Include New World Classics and Prosecco Rosé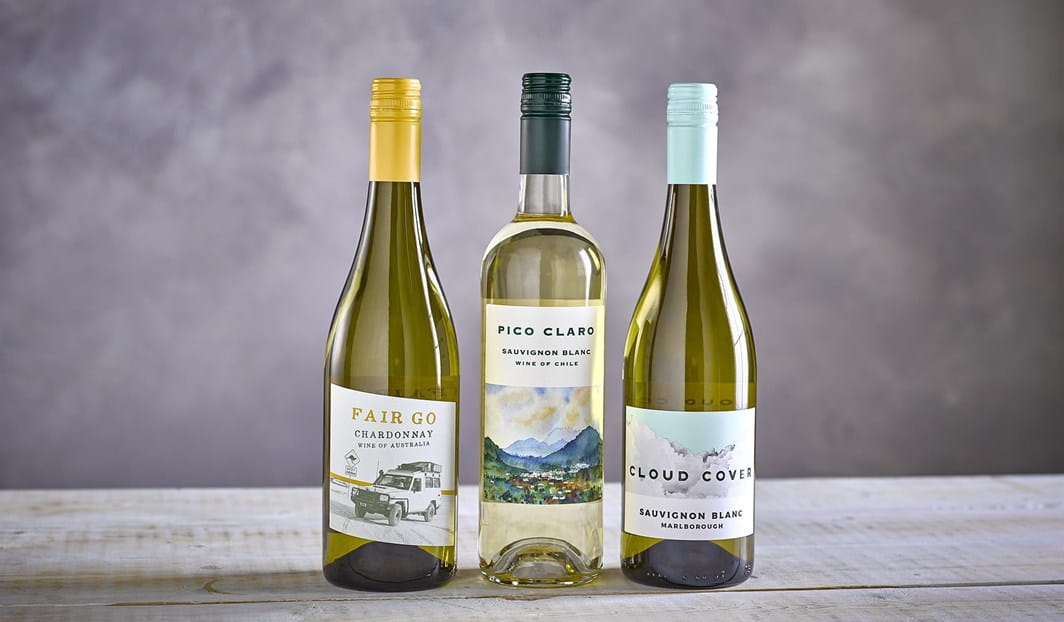 Star adopts sustainable approach to New World wine bottling
Star to launch super premium wine selection in September
Following on the success of the Star Pubs & Bar's L'Evento Italian Own Label premium wine range, launched in 2019, the company is broadening its Own Label offering for its leased and tenanted pubs. New wine additions will include ranges from, Australia, Chile and Argentina and New Zealand along with a new Prosecco Rosé from Italy to satisfy growing consumer demand for innovation within the Sparkling category.
The New World wines are being bottled for Star Pubs & Bars by Greencroft Bottling Company, which runs predominantly on renewable wind and solar energy produced by the company's on-site wind turbines and photovoltaic panels.
The new range is designed to offer licensees exclusive top-quality wines at competitive prices. It includes popular New World staples such a Sauvignon Blanc and Merlot from Chile, a Shiraz and Chardonnay from Australia, a Malbec from Argentina and a Sauvignon Blanc from New Zealand. Each wine will have its own brand name, region and country of origin to maintain a sense of provenance, which is increasingly important to consumers.
The move coincides with a marked increase in sales of Sauvignon Blanc, Malbec, pale rosé and sparkling wine. In the first eight weeks1 of trading since lockdown was lifted, Star Pubs & Bars Just Add Talent managed operator estate saw sparkling's share of total wine sales rise by 58% and share of rosé rise by 12%. Sauvignon Blanc from all countries is also in growth, up 17% versus 14% during the same period in 2019. Similarly, red wine sales indicate that consumers are looking beyond the traditional on-trade favourite Merlot, to more premium Malbec and Shiraz.
Star Pubs & Bars also preparing to launch a super-premium selection of wines from classic regions such as Burgundy as part of its September range change and will also be increasing its organic and vegan options at the same time.
Roberta Neave, Star Pubs & Bars Wine Category Buyer said: "Italian wines like Pinot Grigio and Prosecco are critical to the success of wine sales in pubs. We have proven ourselves with our 'L'Evento range, which has been a favourite with licensees and their customers. We're now extending our prosecco range to include a sparkling rosé, available in early July in readiness for a boom in summer trading.
"We are also looking beyond Italy to the other key wine producing countries that are really important in the on-trade. Since pubs reopened in July 2020, share of more expensive wines such as New Zealand Sauvignon Blanc and Argentinian Malbec have risen as customers who traded up while in lockdown are now craving a more premium experience in pubs.
"I am delighted with the chosen blends: the wines are fresh and lively with fantastic varietal typicity. Provenance is essential to our choice of wines: for instance - our New Zealand Sauvignon is from Marlborough, the home of premium New Zealand Sauvignon. We have trialled our New World range in our JAT pubs and they are going down a storm.
Fiona Rayner of The Bird i'th Hand, Flixton experienced firsthand the rise in demand for more premium wines post the first lockdown. She said: "Offering table service meant the pub had more of a bar restaurant feel and attracted a different crowd who drank more wine. They now tend to buy a bottle of wine rather than a glass. Customers are specific about what they like. They know the grape and region. We did well with Malbec and Sauvignon so the new wines from Star will be a bonus if they offer better value for money and are the taste customers are looking for."