Star Pubs & Bars Invests £6.8M in External Makeovers
25/06/2023
Investments , News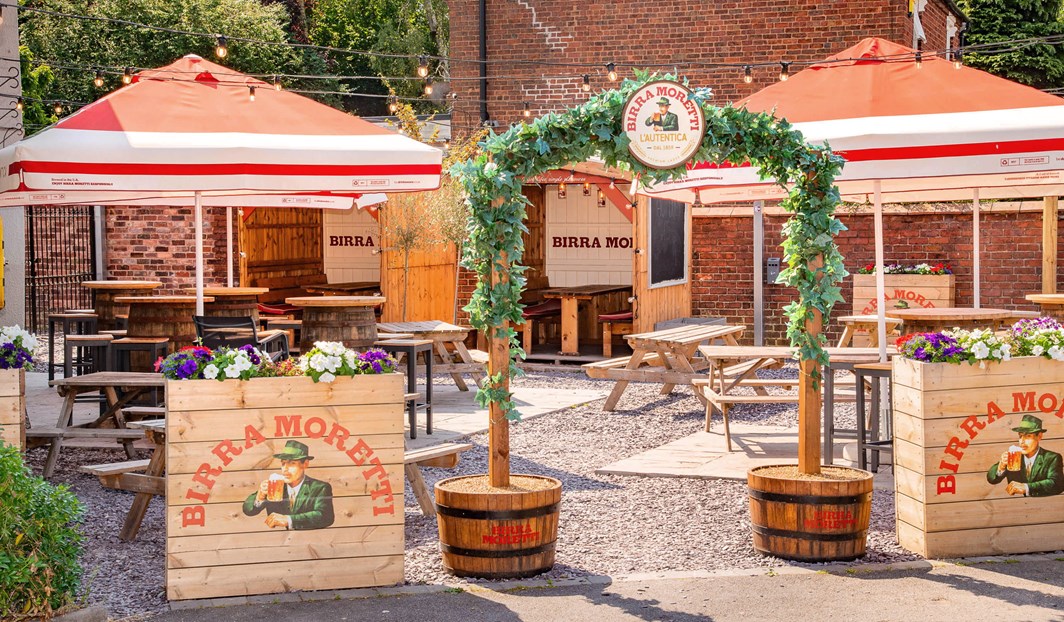 HEINEKEN-owned Star Pubs & Bars is investing £6.8m in developing premium outdoor areas and revamping pub exteriors in 2023, benefitting 220 pubs. The investment leverages Star's partnership with HEINEKEN, creating a series of stunning gardens themed with the company's cider and beer brands.
With customers increasingly seeking out exceptional alfresco experiences, some 70 pubs will be given upgraded outside eating and drinking areas. As well as adding to the pubs' appeal, the new garden layouts will expand the number of covers and extend the outdoor season to nine months of the year, boosting licensee income.  
Following a successful trial in 2022, £1m is being allocated to branding 50 of the gardens with one of four Heineken products  – Inch's, Moretti, Beavertown or Heineken – that best complements each pub's style. The branding is an integral part of the outdoor design. It appears on features ranging from murals and huts to fire pits, planters and jumbrellas, creating a unique outdoor environment with a point of difference for customers.  
£5.5m will be spent improving the kerb appeal of 150 pubs. The outside of the buildings will be redecorated and new lighting, planting and signage highlighting each pub's offer to passersby will be installed. Entrances will be improved to enhance access and the look of the buildings, whilst finishes like cladding will be used to transform estate pubs. 
Says Chris Moore, Star Pubs & Bars' Property Director: "Many people invested in their own gardens during the pandemic and their expectations are higher than ever when it comes to sitting out at the pub. Customers want a fantastic outdoor space and to feel they're having a treat. The cost of living crisis is fuelling the demand for quality; with less disposable income, pubgoers are more selective about where they spend their money. First impressions count, and a great looking exterior is key to attracting people.
"Being part of HEINEKEN has ensured consistent investment for our pubs despite the challenges of recent years. Our new branded gardens' initiative is an additional advantage bringing beer and cider brands alive in pubs."
£5.8m of Star's outdoor expenditure is part of its £40m investment in pub upgrades in 2023. The £1m branded gardens project is an additional investment. 
Case study: The Eagle, Cookley, Worcestershire
A disused area at the front of The Eagle at Cookley has been converted into a Birra Moretti branded garden that accommodates 100 people. The £28,500 garden incorporates Moretti branded huts, jumbrellas, planters and high barrel tables and bar stools along with a branded entrance arch. New paving, planting and festoon lighting complete the look. 
Says licensee Dean Cox: "The garden has a holiday feel and continental vibe, and the Moretti branding gives it the 'wow factor'. It looks beautiful, and customers love it. The garden is a fantastic addition to the business. It's a destination in its own right that draws people into the pub. All ages use the huts, and larger parties enjoy congregating under the jumbrellas. The extra capacity makes a real difference to trade. The garden has been packed out in the warmer weather, and there's been a marked uplift in Moretti sales."