Spateston's Only Pub Reopens After Nine-Month Closure and 494000 Revamp
08/09/2020
Investments , News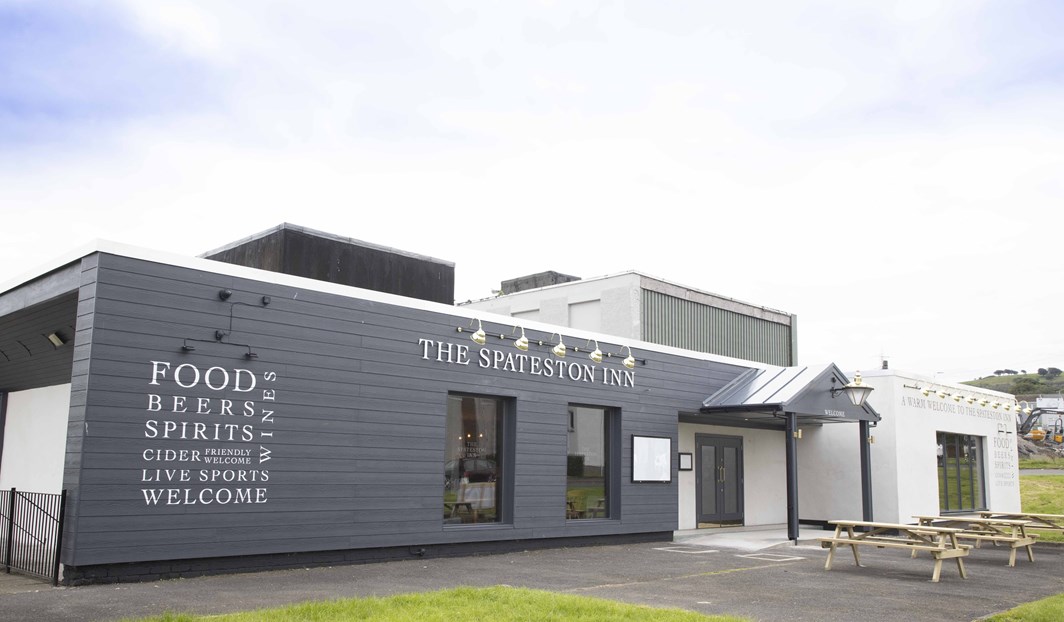 It's a double celebration for Spateston's only pub, which has reopened for the first time in nine months and is showcasing a stunning £494,000 refurbishment.
The Spateston Inn – formerly The Osprey – was due to reopen in mid-March following the revamp by Heineken-owned Star Pubs & Bars. Instead, with work delayed by the lockdown, new licensee and life-long local resident Christine Knox has had to wait a further five months before revealing the changes. The pub opened its doors again on 5th September, creating 15 new jobs.
The investment has transformed the pub inside and out, turning it into a great quality family-friendly local serving good food at affordable prices. The work has opened up the interior and added new windows, giving it a light, airy feel. A contemporary design with wood floors, exposed brickwork and plenty of stylish features completes the look.
As Spateston has no coffee shop, Christine is introducing all-day coffee and hot drinks alongside a range of premium spirits, lagers and wines and a menu of traditional pub favourites. She is also putting The Spateston Inn on the map for sports with the installation of Sky and BT sports, six high-definition screens and a state-of-the-art sound system.
The project has facilitated social distancing by making the pub more spacious and adding alfresco space. There is a new garden at the back and outdoor tables at the front with external seating for more than 100 people plus festoon lighting for evening use and pretty planting. Christine is implementing a host of new measures to ensure customer safety, securing the pub independent 'Safe to Trade' accreditation. Customers will be greeted at the door, shown to a table and receive table service. There is also a one-way system, sanitiser stations and an app for ordering.
Christine has worked in Johnstone and Glasgow pubs for over three decades. The Spateston Inn is her first pub of her own.
Says Christine: "The Spateston Inn has a special place in my heart as it has always been my local and was my dad's favourite pub. I'm over the moon to be running it. Spateston is crying out for a community hub. With so much new housing in the area, the demand for a welcoming local where people can get together and get to know each other has never been greater. I want the pub to fill that role again, just as it did when I was growing up. The interest in the refurbishment has been phenomenal, and there's lots of excitement about the opening. I can't thank people enough for their support.
"I was shaking when I saw the new design. It's gorgeous and really has the wow factor. I think people are going to be blown away to have it as their local. The new team are all from the area, so there are plenty of familiar faces even if the pub looks completely different."
Adds Lawson Mountstevens, managing director of Star Pubs & Bars: "We're passionate about creating great pubs for people to enjoy. We're delighted to be joining forces with Christine to restore The Spateston Inn as a meeting place for residents and a centre of local life. It will hopefully bring some good cheer to the community.
"This project comes at a time when future investment in Scotland's tied pubs is in danger of being jeopardised by The Tied Pubs Bill now being considered by the Scottish Parliament."
Star Pubs & Bars has 240 pubs in Scotland.