The Pineapple, Dorney Reopens Following Major Revamp and Six-Month Closure
20/07/2020
Investments , News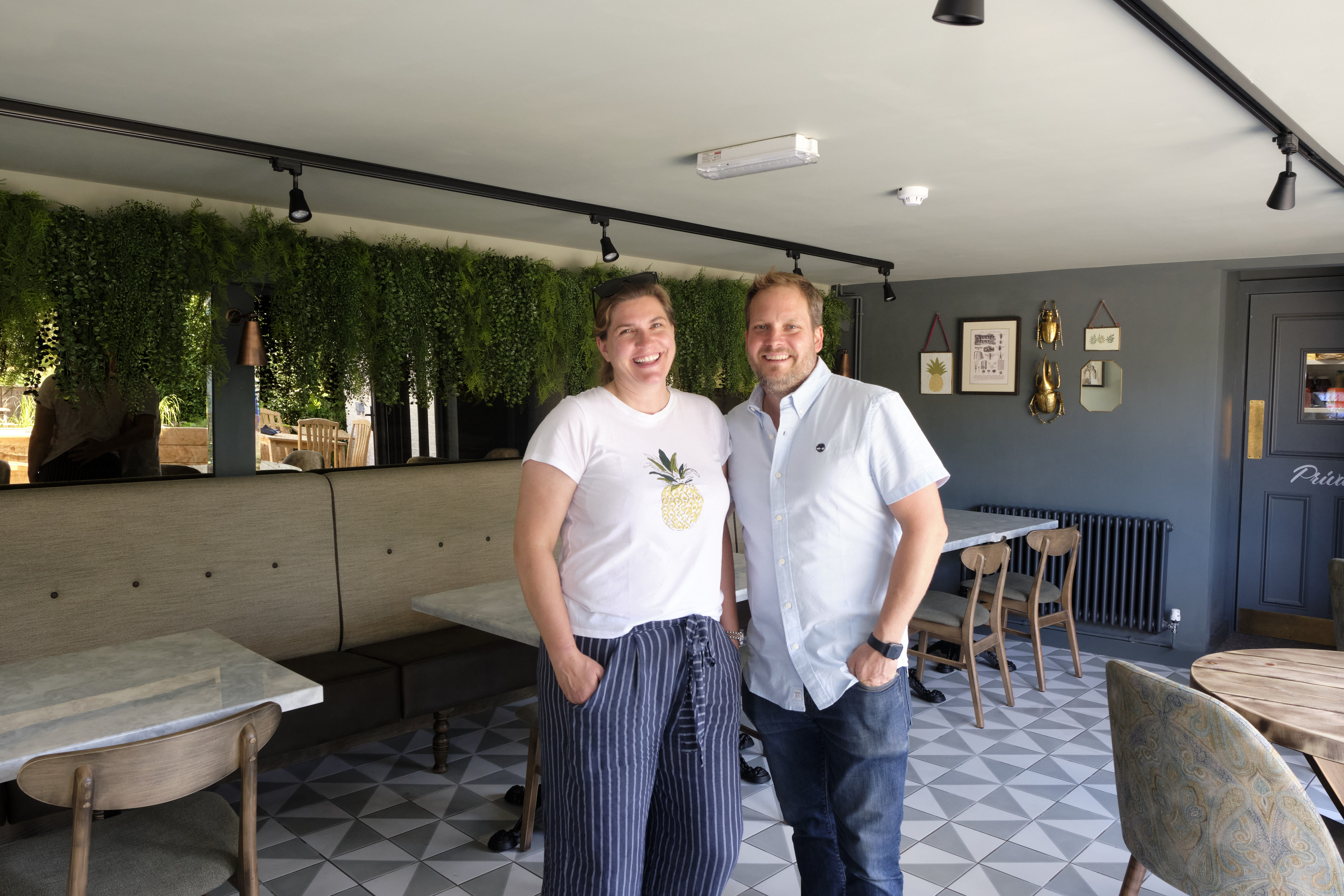 It was a double celebration for the Pineapple in Dorney on Saturday 18th July, as the pub has reopened after lockdown and showcased its stunning £550,000 revamp to the community for the first time.
The Pineapple, which has been closed since the 2nd January, was due to open in time for Mother's Day after the refurbishment work with Heineken-owned Star Pubs & Bars finished. Covid halted the completion of the project, leading to licensees Chrys and Hanna Fisher having to wait a further 18 weeks before unveiling the stunning transformation.
The top to toe sympathetic refurbishment, which had taken two years planning, has doubled the internal capacity of the village pub to 75 and created a fantastic garden area with seating for 166, ideal for social distancing.
Outside the pub has been redecorated and new lighting and signage installed. The garden has new decking and planting and a rustic timber clad wall. Seating is a mix of fixed cushioned seats and upholstered chairs and wooden tables on the terrace, and picnic benches on the grassed area.
Inside, a new contemporary larch clad garden room extension with an indoor-outdoor feel has been added with bi-fold doors and limestone flooring leading onto the flagstone terrace. The rest of the pub has also been upgraded and a new accessible toilet added.
The couple have put measures in place to ensure customer safety and to meet health & safety guidelines. These include a one-way system with entrance and exit signs, multiple hand sanitisers, table service and an enhanced cleaning regime.
With extra staff needed to serve and clear tables, the couple has created a further 10 jobs on top of the four new jobs they had originally planned.
The Pineapple will open from 11am -11pm seven days a week with food served from midday to 9pm. The food will include lunchtime sandwiches and new stone baked pizzas alongside pub classics and Sunday roasts.
Chrys says: "Although we were disappointed not to open in March, the refurbishment has been worth the wait. We're delighted with the transformation and are sure our customers will be too. We now have a fantastic more spacious environment which is more comfortable for everyone and provides plenty of socially distanced seating, yet keeps the character of this much-loved pub. I think we are going to need the space as we've had lots of people enquiring about when we're going to open! We're thrilled to be opening the doors and welcoming people in and, with a long spell of good weather in the offing, expect the garden to be a popular destination."
Matt Dyson, Regional Operations Director at Star Pubs & Bars said: "The Pineapple's refurbishment is just in time for the new socially distanced world we're living in. It's a fantastic traditional dog friendly village pub, and with more people eating and drinking locally I anticipate it will be a great success. I wish Chrys and Hanna well during this challenging time and a great summer ahead."