Make It a Double! Landmark Lympstone Pub Reopens After a Five-Month Closure and a £250,000 Revamp
03/06/2021
Investments , Refurbishment , News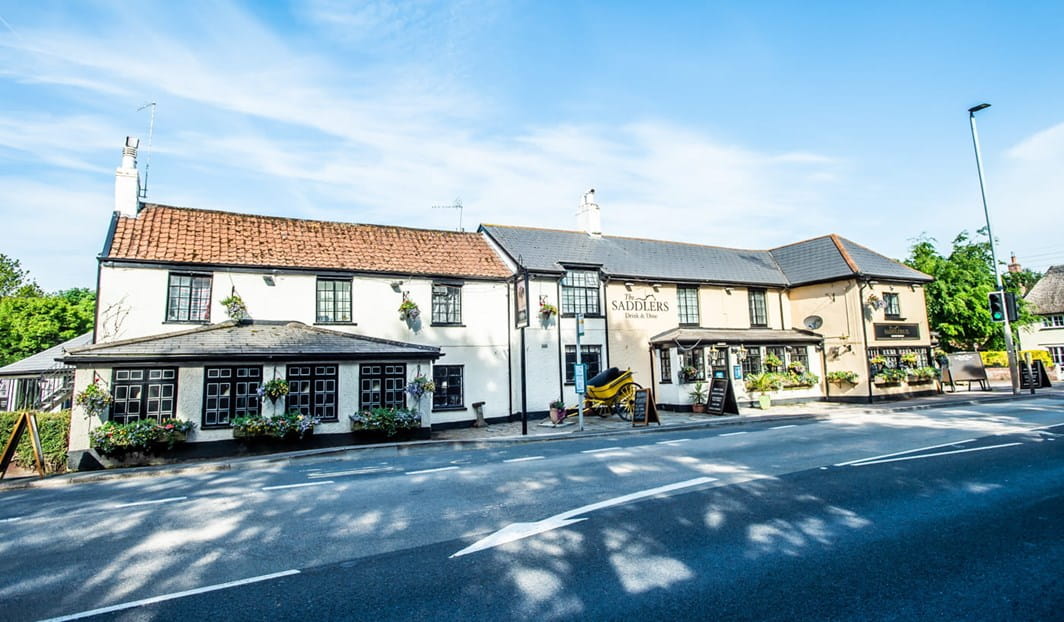 It's a double celebration at a landmark Lympstone pub, which is reopening* for the first time in five months and is showcasing a stunning £250,000 revamp. 
The investment at The Saddlers on Exmouth Road by Heineken-owned Star Pubs & Bars and licensees Keith and Lindsay Webb has kept all the original charm of the 17th-century pub whilst refurbishing it throughout. Four new jobs have been created. 
Known for its carvery and Sunday lunches, The Saddlers is sporting a beautiful new vaulted dining area to enable it to meet demand for its home-cooked meals. For those wanting to socialise over drinks, the bar and snug are now more welcoming and comfortable. Three TV screens and BT Sports have been installed ready for the Euros and will also show Exeter Chief home and away games. Further improvements include new ladies' toilets, the installation of an accessible WC and a kitchen upgrade. 
In keeping with its prominent position on the A376, the exterior of The Saddlers has been lovingly restored and painted. To highlight The Saddlers' origins as a coaching inn back in the 1600s, the Webbs are displayingan old pony trap at the front. The couple have continued the theme inside, decorating the pub with interesting memorabilia they have collected, such as yokes and saddles.
The Saddlers' large 150-seater garden has not been forgotten either; there are new tables and chairs plus a south-facing patio. The two children's play areas will benefit from extra equipmentin time for the summer holidays to add to the existing swings, slides and zipwire.
Says Keith: "We've lived in the area for nearly 50 years, and have always loved The Saddlers. We were delighted at the chance to take it on five years ago; it's a great honour to have such a historic pub. The Saddlers has been part of local life for nearly 400 years, and we want to keep it thriving for future generations to enjoy."
Comments Tim Brooks, who runs the pub on Keith's behalf: "There's been lots of interest in the plans. It's exciting to be opening the doors and seeing everyone again. Our regulars have really missed meeting up during lockdown and can't wait to get back to some much-needed normality. We've been inundated with bookings for celebrations that were cancelled due to the pandemic."
Adds John McKay, Star Pubs & Bars' area manager for Devon: "Keith, Lindsay and Tim are fantastic hosts who've made The Saddlers a great pub and a real asset to Lympstone. They've thought of the whole community with this refurbishment, and there's something for everyone. With so many people planning to staycation in Devon this summer, they'll need the extra space."
The pub officially reopens on 2nd June 2021.