Major Refurbishment to Reopen Landmark Burnham Pub
12/04/2023
Refurbishment , News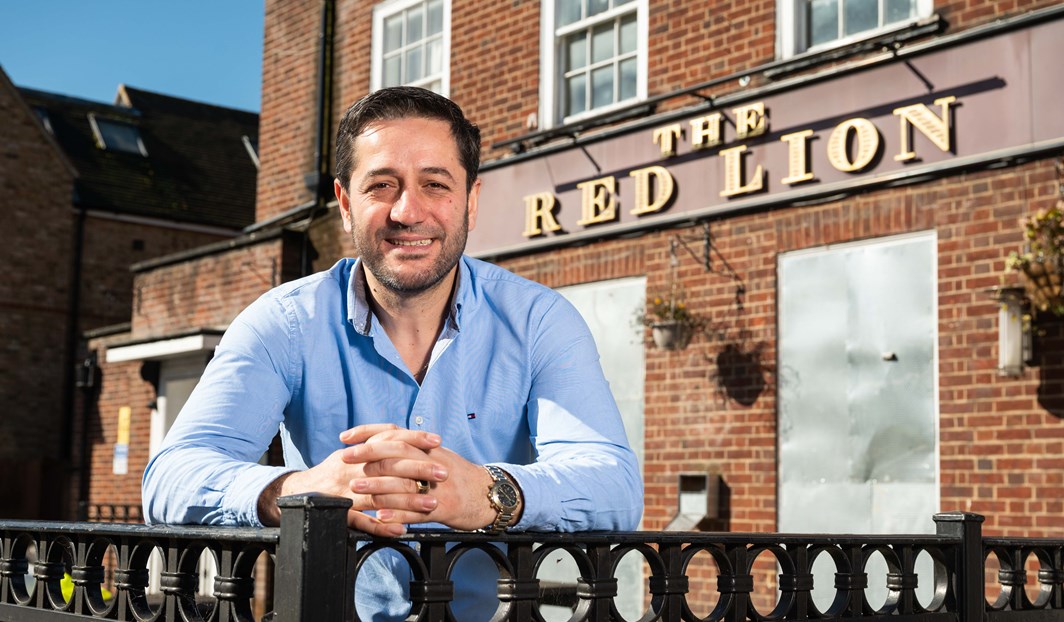 A £290,000 refurbishment has been confirmed to reopen a prominent Burnham pub that has been closed since January.
The project will turn The Red Lion on Burnham High Street into a great quality pub serving excellent food, bringing to an end residents' concerns for its future. The investment is being undertaken by Heineken-owned Star Pubs & Bars and new licensee Toni Mataj, who runs the New Bettola Italian restaurant in Colnbrook. Work starts on 17th April, and The Red Lion is scheduled to reopen in late May, creating 10 new jobs.  
The overhaul will fully renovate the outside of the tired pub, enhancing the centre of Burnham. Attractive café-style seating and flower displays will be added at the front, whilst the rear garden will be revamped with new planting, furniture and festoon lighting.
A complete internal makeover will upgrade the dated pub throughout, transforming it with a stunning contemporary décor. The new look will incorporate booth and leather-covered banquette seating, wood floors and feature wallpaper and lighting. A disused office will be opened up to provide additional space, and the pub will have a stylish spacious bar as well as a lounge / dining area and two snugs.
A kitchen refit will enable Toni to introduce homemade food, cooked from scratch. The menu will cater for all occasions and include traditional pub classics, such as fish & chips, pies and Sunday roasts, as well as gourmet burgers and à la carte specials. Inspired by Toni's grandmother – who came from Naples - and his love of Italian cuisine, Mediterranean food will be a specialty.
Toni wants to put The Red Lion on the map for the quality of its drinks as well as its food. To that end, it will serve a carefully selected range of premium beers, spirits and wines. Handmade cocktails will be a focus and will be freshly prepared and shaken by the bartenders.
Says Toni, a Windsor resident: "Burnham is lovely village with a lot of character; I feel incredibly lucky to have found a pub here. As soon as I saw The Red Lion was available, I jumped at the chance to take it on. It's crying out for investment but full of potential. I want to give it the TLC it needs and make it a pub the village can be proud of again. The Red Lion is rundown now but will be beautiful when the work is finished. I can't wait to open the doors."
Adds Andrew Downie, Star Pubs & Bars' area manager: "We're delighted to be joining forces with Toni to bring The Red Lion back to life and give it a new direction. Toni has an excellent knowledge of the area and understands what local people want. His plans for The Red Lion are really exciting and will bring something different to Burnham. With Toni's restaurant experience, Burnham is in for a treat – The Red Lion will be a fantastic local and a destination dining spot. We wish Toni all the best."