It's a Double Celebration! Derbyshire Village's Only Pub Reopens After Six-Month Closure and Major Revamp
10/08/2020
Investments , Refurbishment , News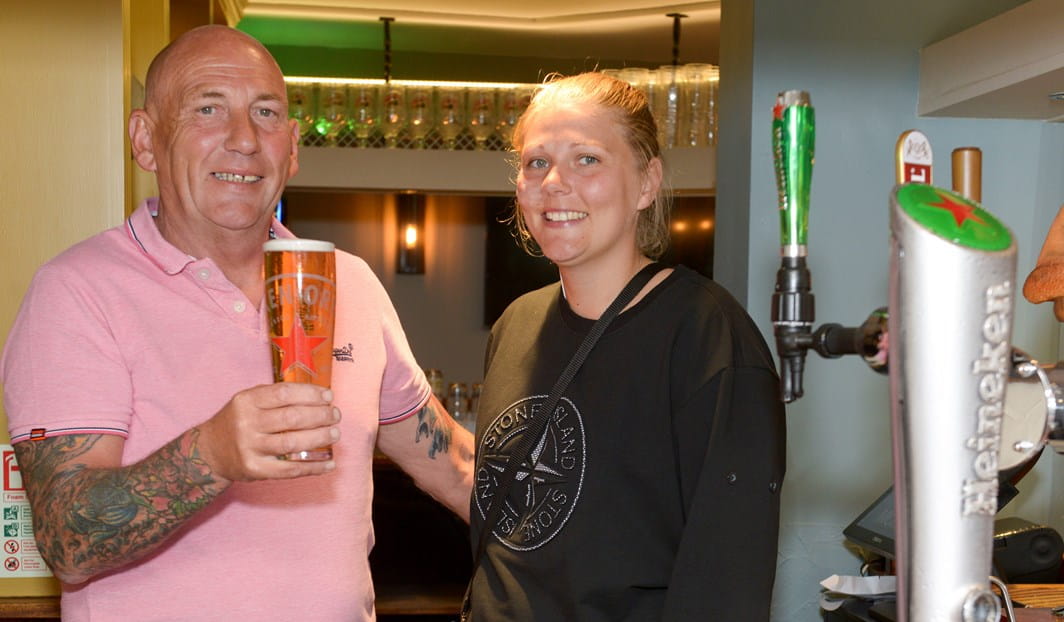 It's a double celebration for one Derbyshire village pub, which is set to open for the first time in six months and is also showcasing a stunning £290,000 revamp.
The only pub in Stanley, The White Hart was due to open in early April following the refurbishment by Heineken-owned Star Pubs & Bars and new licensees father and daughter team John and Georgina Eley. Instead, with work delayed as a result of the lockdown, the Eleys have had to wait a further four months before revealing the changes to the village. The pub will open its doors on 10th August, creating 10 new jobs.
Georgina grew up in Stanley and John has been a regular of The White Hart for the last 40 years. Formerly in the army. Georgina was called up to serve in the armed forces' response to Covid-19 during lockdown.
Says Georgina: "The White Hart means everything to me and dad. It has been our dream to bring it back to life and give the village a community hub. It looks beautiful and surpasses all our expectations. The village is desperate to have its local back and to be able to meet up. Their support has been incredible throughout the closure and has kept us going. We can't wait to open the doors and welcome people in."
The investment has transformed The White Hart inside and out and restored the previously tired local into a great quality traditional pub. The work has retained all the building's character and original features such as flagstone floors, wooden beams and an open fire, whilst making it more comfortable and contemporary. Thanks to a new kitchen, Georgina and John are introducing a menu of homemade pub favourites affordably priced but "done right" and using produce from Derbyshire farms. There is also a wide choice of drinks including good coffee, premium spirits and wines and cask and craft ales.
With social distancing now required, the Eleys are delighted that the project has added a new conservatory and doubled the size of the garden terrace. The outside area has beautiful views over the countryside and now boasts seating for eighty, pretty planting and festoon lighting for the evenings.
The duo are bringing in a host of measures to meet health & safety guidelines and ensure customer safety. Tables will be sanitised between each use, and staff will greet people at the door, show them to their seats and provide table service via an app or disposable menus. In addition, there is a one-way system, hand sanitiser stations and regular cleaning throughout opening hours.
Comments Helen Fingland, Star Pubs & Bars' operations director for Derbyshire: "We're delighted to have invested in The White Hart to give it a new lease of life. Georgina and John are passionate about The White Hart and know just what's needed. Stanley is a lovely village and they'll give it a pub to match. It will be a great local for the community as well as fantastic place to enjoy a drink or a meal for people from across the wider area."