Investment to Reopen Much-Loved Pudsey Pub After Three-Year Closure
10/02/2023
Refurbishment , Investments , News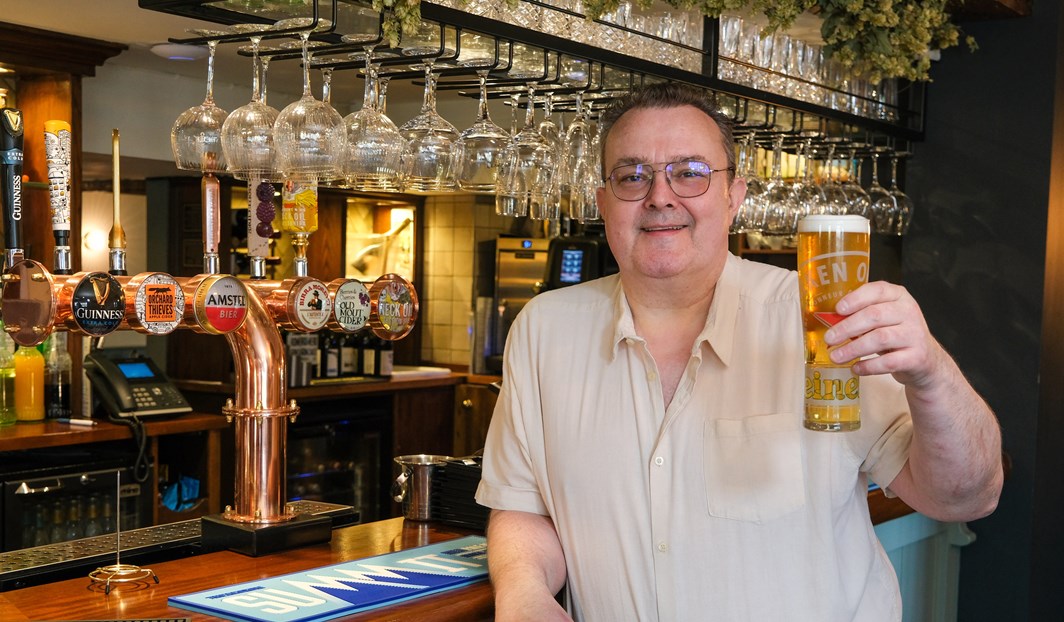 A well-known Pudsey pub, that has been closed since January 2020, is set to open its doors again after a £370,000 refurbishment. 
The Bankhouse on Bankhouse Lane reopens on 13th February at 11:30am for the service of drinks. Food will be available from Monday 20th February.
The investment at The Bankhouse has been undertaken by Heineken-owned Star Pubs & Bars and new licensee Richard Thewlis. Roberttown born-and-bred Richard grew up in West Riding pubs run by his parents. He revitalised The Railway at Drighlington when he took it over in 2008. The Bankhouse is his second pub in the area. Luke Morton, manager of The Railway, will help Richard run The Bankhouse.
The refurbishment has transformed The Bankhouse into a great quality traditional country pub serving excellent food, creating 20 new jobs. Says Richard: "The majority of the team come from Pudsey, which will help give the pub a great community feel."
The work has fully renovated the exterior of the stone-built pub, bringing out all its charm and installing new signage and lighting. An overgrown outside space has become a beautiful 180-seater garden with views over the countryside beyond, festoon lighting and new planting. 
The internal revamp has retained all the pub's character, whilst upgrading it throughout and making it more comfortable. Original features such as the fireplace, flagstone floors and wood paneling have been retained and complemented by a new décor incorporating heritage colours and leather-covered banquette seating. Attractive pieces of old furniture from the pub's former days have been lovingly restored – barrel-shaped bar stools, for example, have been beautifully reupholstered.
Says Richard: "I'm overwhelmed by how fantastic The Bankhouse looks – it's better than I ever imagined. It has kept its lovely country feel but gained a few contemporary twists from finishes like the fabrics. The garden is gorgeous, too. The whole team is really excited. We can't wait to open the doors and show people their 'new look' pub."
The Bankhouse will open at 11:30am, catering for all occasions with a spacious bar for drinks and socialising as well as a separate dining area. Richard – a trained chef – is making freshly prepared food a focal point. The menu will feature pub classics like sausages & mash, fish & chips, burgers and Sunday roasts. Comfort food will be a specialty, with dishes such as slow roast short ribs and braised brisket & pickled pepper suet pudding. The desserts will follow suit and include proper steamed treacle sponge, rum and bread & butter pudding and gluten-free molten white chocolate melt-in-the-middle pudding. Dishes will be made from scratch using locally sourced ingredients whenever possible. Says Richard: "I'm following in my parents' footsteps. When I was growing up, all the meals in their pubs were homemade. It's labour intensive but makes for really delicious food."
With many passing walkers and cyclists, The Bankhouse will serve barista-quality coffee and hot and iced drinks along with cakes made at the pub. Drinks and cakes to go – or "cakeaway" as the pub calls it – will be available, too. Dog walkers have not been forgotten either; there is a dog-friendly bar and water bowls for four-legged friends. 
On the drinks front, The Bankhouse will offer a carefully chosen selection of wines, spirits and beers. Cask enthusiasts will have a choice of four cask ales on tap including Theakston Best Bitter, Theakston Summit, Timothy Taylor's Landlord and a constantly changing guest ale. 
Adds Richard: "The Bankhouse has had a great reputation in the past. My aim has been to restore it to its former glory and make it a pub that the community can be proud of once again. People have been desperate for The Bankhouse to reopen, and there's been a terrific amount of interest from local residents throughout the building work. Everyone has been incredibly welcoming and supportive. I can't thank them enough."
Says Jon Kelly, area manager for Star Pubs & Bars: "We're delighted to have joined forces with Richard to bring The Bankhouse back to life – it's beautiful inside and out. Richard is committed to delivering great service and fantastic food and drink, and Pudsey is in for a treat with him at the helm. We wish him all the best!"