Investment to Reopen Landmark Palmers Green Pub After Four-Year Closure
02/02/2023
Refurbishment , Investments , News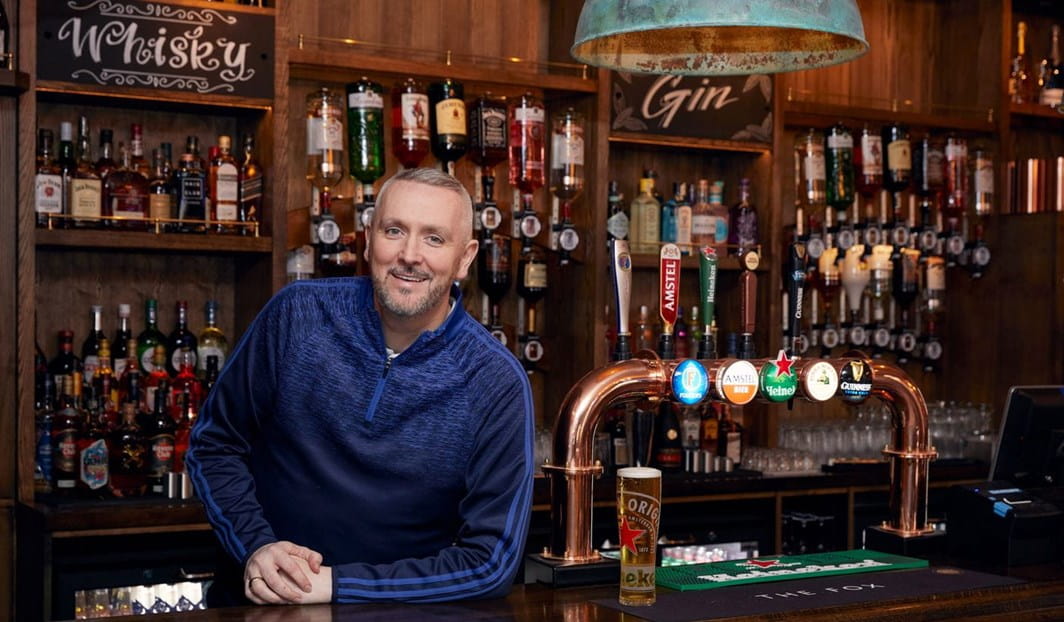 An iconic Palmers Green pub that has been closed since September 2018 will open its doors again this week after a £1.35 million refurbishment. 
The investment in The Fox on Green Lanes has been undertaken by Heineken-owned Star Pubs & Bars and experienced operator, Austin Whelan. Whilst there has been an inn called The Fox on the site for more than 300 years, the current pub was built in 1904. Its claims to fame include appearing in the film Harry Potter & the Prisoner of Azkaban and becoming the first Asset of Community Value in the London Borough of Enfield in 2015. 
The project has transformed The Fox into a superb local with a stylish décor, offering great quality food and drink, live sports and a function room. The pub reopens on 3rd February, creating 20 new jobs. Tony Curran is taking the helm as the manager. 
The makeover has completely renovated the historic pub, restoring the outside with its distinctive turret and decorative plaster relief work. The interior's stunning new look brings out all the character and beauty of the building. It retains The Fox's high ceilings and wood floors, and incorporates Edwardian-style tiling, heritage colours, feature lighting and leather-covered banquette seating.
The revamped pub features a traditional bar for drinks and socialising, a spacious dining area and a large lounge. With a shortage of function space in Palmers Green, the lounge can be converted into a private function room for up to 120 people, complete with its own bar. 
A new kitchen is enabling Austin to introduce freshly prepared home-cooked food. The menu is focused on top-quality pub classics, such as fish & chips, sausages & mash, and steaks. Sunday roasts will be a specialty. Austin wants to put The Fox on the map for its drinks, too. A state-of-the-art dispense system will ensure perfect pints, and there is an extensive selection of premium beers (including cask and craft), spirits and wines. A barista-quality coffee machine will serve hot drinks throughout the day. 
Sports enthusiasts have not been forgotten, either. The pub is kitted out with a 
high-spec AV system showing BT and Sky Sports. To create a fantastic atmosphere, major matches and tournaments will be shown on a screen wall in the function room. Plans for other activities include quizzes and live music. 
Says Austin: "There aren't many pubs in Palmers Green compared to other parts of London, and The Fox is a very prominent and well known pub, so there's been lots of interest in the plans from residents. People have been desperate for The Fox to reopen as a really good local. We've gone all out to make it a pub that Palmers Green can be proud of. It's exciting to be reopening the doors and showing residents their new-look local."
Adds Michael Lee, area manager for Star Pubs & Bars: "We're delighted to have joined forces with Austin to bring The Fox back to life. He is a highly experienced operator with a track record of running popular and successful pubs. The Fox has had a massive investment, and it really has the wow factor as a result. There'll be lots of reasons to visit. It will cater for all occasions, from a morning coffee to a traditional Sunday lunch with the family and a great night out."