Historic Dundee Pub to be Renamed as Part of £630,000 Revamp
20/08/2020
Investments , Refurbishment , News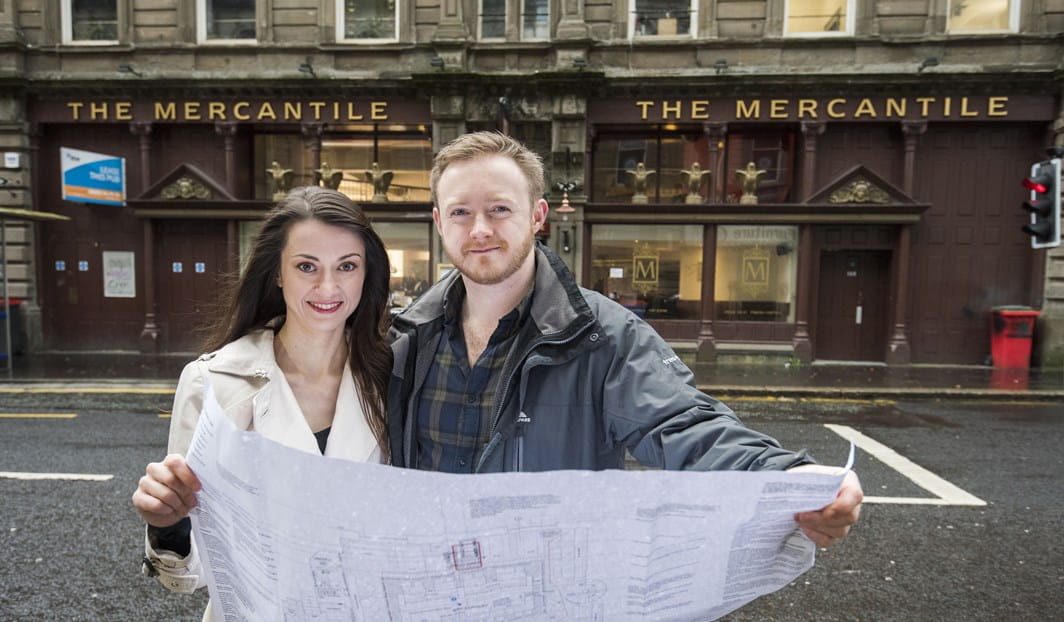 An historic Dundee pub, due to reopen next month after a four year closure, is to have a name change as part of a £630,000 revamp.
New licensees Tommy and Jacqueline Fox have revealed that The Mercantile on Commercial Street is to be renamed The Barrelman to mark its transformation into a stylish venue with a premium food and drink offer.
Explains Tommy: "The Mercantile has been a landmark of Dundee for 150 years and we wanted to pay tribute to the city's history in the pub. A barrelman was the person stationed in a barrel on the foremasts of early oceangoing vessels to help with navigation. There would have been a barrelman on the RRS Discovery, so the name brings together Dundee's seafaring past and our vision of exploring new flavours with customers at the pub. It's had a great response from people we've spoken to."
The refurbishment - which is being undertaken by Heineken owned Star Pubs & Bars and the Foxs - is renovating the outside of the Grade A-listed building and adding new lighting and Barrelman signage. The inside is having a total makeover too with a contemporary design featuring exposed brickwork, wooden floors and stunning artwork, furniture and fittings. An understated nautical theme will complete the look. The project also includes a new kitchen, new toilets and an upstairs private function space seating 80.
The venue will open at 11am. Freshly prepared food will be served all day, starting with brunch and using locally sourced produce from Angus farms and the city's butchers and fishmongers. The menu will include a range of contemporary Scottish dishes, pub classics with a modern twist and an exciting variety of small plates.
To ensure the quality of the drinks is on a par with the food, the Foxs are overhauling the cellar with state-of-the art dispense equipment to guarantee consistently excellent draft beer and cider. The drinks will span barista coffee, premium lagers and craft beers, as well as a superb selection of wines, spirits and cocktails.
The Foxs also wamt to programme some great entertainment when restrictions are lifted.
Adds Tommy: "We've nearly completed the refurbishment, the building looks completely different. The new full-length windows and removal of part of the mezzanine level have made the inside wonderfully light and airy – it's going to look fantastic when it's finished. The building is extremely spacious so will enable us to easily socially distance customers. We've been overwhelmed by the support we've had from local residents and their interest in our plans.
"We are hoping to reopen in the second half of September. Work has been delayed by the lockdown and we can't wait to welcome people in.
"We're beginning the recruitment process and looking for passionate and driven individuals to join our crew. There are around 25 jobs up for grabs including management positions, chefs of all levels, mixologists and front of house team members. We invite anyone interested to send their CV with a covering letter to jobs@foxtaverns.com."