HEINEKEN Backs Pubs with £40M Investment as Pubgoers Opt to Stay Local
01/05/2023
Investments , News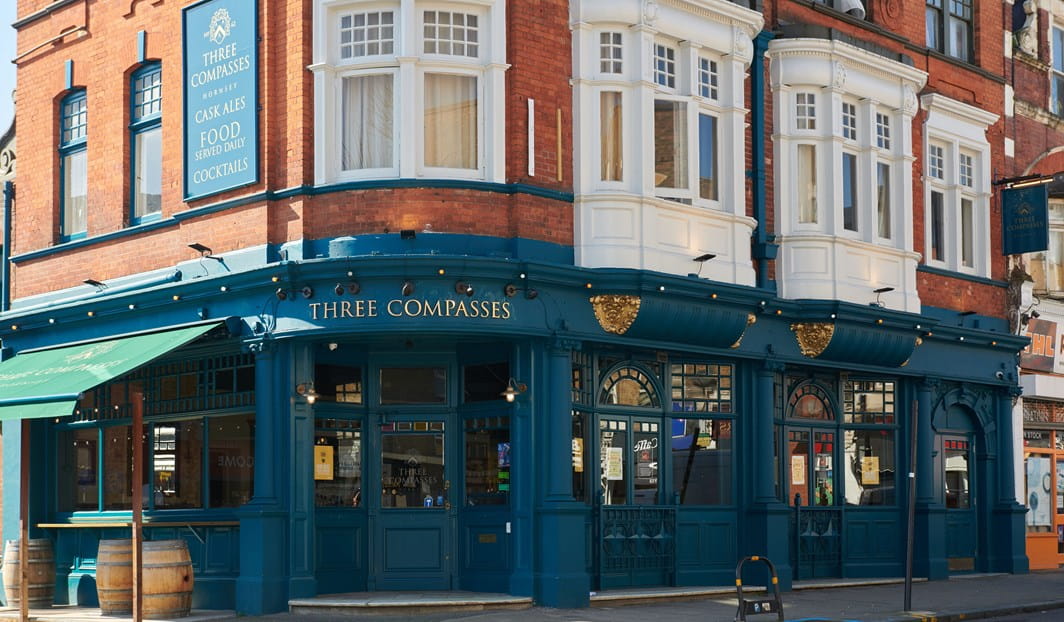 570 pubs in line for investment, creating around 600 new jobs.
Neighbourhood locals are set to benefit most, in keeping with changing consumer behaviour.
Nearly 60% of pubgoers choosing pubs closer to home since the cost-of-living crisis started.
The upgrades include helping pubs reach net zero carbon emissions by 2040.
Investment is another boost for pubs ahead of the expected bumper Coronation bank holiday weekend.

Despite the cost-of-living crisis – and three of the most challenging years ever for pubs – HEINEKEN is maintaining its commitment to the great British local, investing £40m in upgrading almost a quarter of the pubs in its Star Pubs & Bars' estate in 2023. 570 pubs will benefit from the improvements – with 100 of these scheduled for major revamps averaging £200,000 each – creating around 600 new jobs.

 

revealing the increasing trend to socialise nearer to home since the cost-of-living crisis began and pubgoers' keenness to support their local pubs through today's economic challenges. Out of all pubgoers questioned: 1The spend will focus on neighbourhood locals, which make up 70% of HEINEKEN UK's 2,400 pubs. The move chimes with new research

of pubgoers are choosing pubs closer to home. 2Nearly 60%
56% are more likely to celebrate special occasions, such as birthdays and big nights out, at their local. Of these, six out of ten cite affordability compared to going 'into town' and four out of ten state savings on transport as the reasons.
52% say they are supporting their local pub more in recognition of the pressures on local businesses.
In keeping with the British public's appreciation of local, independently operated businesses, every refurbishment will be bespoke and tailored to the individual pub and the community it serves. The new decors will enhance the character of the buildings, retaining features such as flagstone floors and fireplaces, whilst updating the pubs and providing the quality feel that pubgoers now demand. Garden makeovers will also be a common feature of the investment programme, with new seating areas providing extra space for customers.
Reflecting HEINEKEN UK's ambition to be net zero through its entire supply chain, including pubs, by 2040, all significant projects will include measures to boost sustainability and, at the same time, reduce energy bills to help combat inflation. Energy efficiency works will range from adding insulation and motion-sensor lighting to installing technology that will turn off drinks fridges when no movement is detected behind the bar and switch off cellar cooling equipment when the surrounding temperature is low enough.
contribute to the value for money that pubgoers seek. It's more important than ever to invest during uncertain times like these, to keep pubs thriving and meeting the needs of their communities. Lawson Mountstevens, Star Pubs & Bars' Managing Director, said: "We know from previous economic downturns that when customers' disposable income is squeezed, they look for an exceptional experience when they go out. A great ambience and attractive surroundings are key and
"The last three years have been tough for everyone. People want some light relief and to get together and enjoy themselves. Pubs are ideally placed to meet this demand, offering an affordable treat. Our investment is a vote of confidence in the great British local."
Minister for Investment Lord Johnson said: "This weekend, communities across the country will come together to raise a glass to the King's coronation in their local pub. Heineken's investment is great news, not only creating hundreds of new jobs and improving pubs up and down the country but also making a contribution to our Net Zero targets."
Case studies:
The Bankhouse, Pudsey, Leeds. The Bankhouse at Pudsey, which had been closed for three years, reopened in February following a £370,000 refurbishment by Star Pubs & Bars and new licensee Richard Thewliss. The investment has transformed The Bankhouse into a great quality country pub serving homecooked food, creating 20 new jobs. The revamp kept all the pub's charm, incorporating features like the old fireplace and wood panelling into the new décor. The pub caters for all occasions with a spacious bar for drinks and socialising, a separate dining area and a re-landscaped garden complete with seating for 180, a fire pit and huts. It has been busy from day one, and sales are outstripping forecast.
Licensee Richard Thewliss said: "We've had a fantastic response from the community. There's still a huge demand for good traditional pubs. The scale of the refurbishment helped The Bankhouse take off after it reopened; people love the new look. All ages are using the pub, and the garden is a hit with the area's many dog walkers, ramblers and cyclists. Comfort food and pub favourites cooked from scratch are our speciality, but the drinks side of the business is doing really well, accounting for 60% of trade."
The Three Compasses, Hornsey, North London. A £230,000 makeover of The Three Compasses in Hornsey by Star Pubs & Bars and licensee Aaron Wilson has upgraded it to a premium local. The outside of the historic 1890s pub was fully renovated, and the inside was given a stylish classic design to match with rich heritage colours, Victorian-style floor tiles and Chesterfield sofas and chairs. Cosy corners, booth seating and a raised area that is bookable for functions were added along with a new AV system for screening sports.
Licensee Aaron Wilson, who is looking to build up a group of five pubs in London, said: "People like the convenience of having a good pub on their doorstep so they don't have to travel. They also have noticeably higher expectations of their local than when I started out in hospitality 12 years ago. The Three Compasses was doing fine before, but the refurbishment has taken it to the next level, instantly bringing in more families and young professionals and increasing sales by 25%. Customers are really enjoying the lovely looking interior and comfortable seating and are staying longer as a result."
1 Toluna bespoke research (March 2023) national representative sample based on 400 on-trade visitors.
2 57%
Other findings:
Out of the pubgoers staying closer to home:
- Three quarters say it's more important to meet up with their friends at their local than a year ago.
- 53% say it is good for their mental health in the current times.