The Fishponds Tap, Fishponds, Bristol
01/09/2021
Investments , Refurbishment , News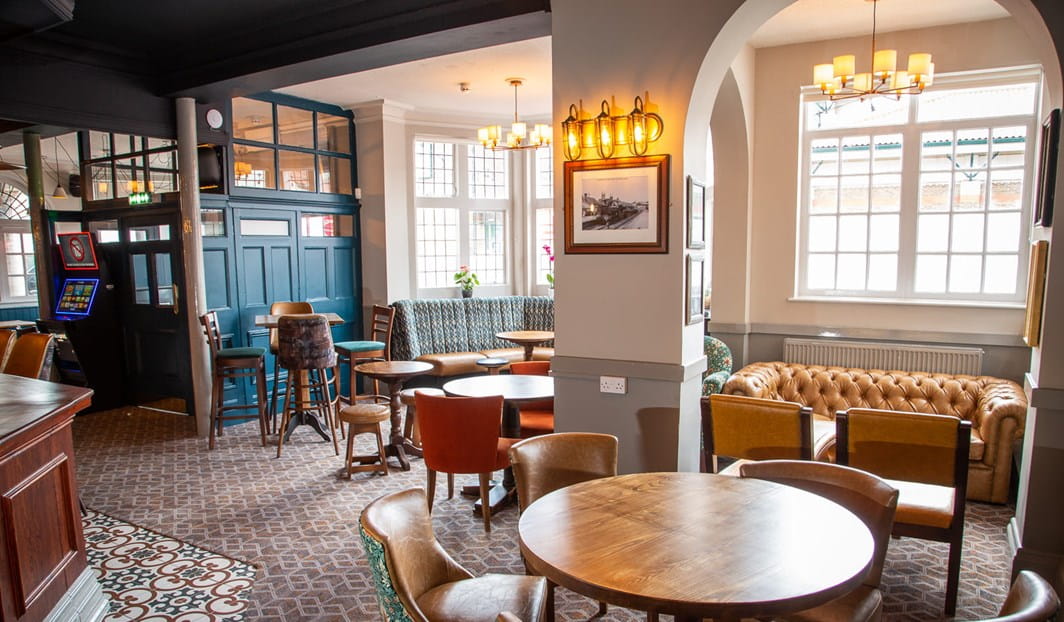 The Portcullis in Fishponds, a Bristol suburb, reopened at the end of July as The Fishponds Tap following a major £450,000 joint refurbishment which has seen turnover increase fivefold. 
The revamp, which Star Pubs & Bars invested £324,000 in, transformed the former wet-led local into a family friendly premium neighbourhood pub offering fresh food and coffee for the first time. Works included the installation of a new state-of-art commercial kitchen allowing food to be served and the reconfiguration of the ground floor creating a lounge bar, dining area and bar with high seats.   The improved layout gives new licensee, Abhimanyu Paudel (Abhi) the flexibility to host live bands and show major sporting fixtures.  
Upstairs Abhi plans to refurbish a function room himself in the autumn providing seating for a further 70, which will be used to hold functions and as a sports lounge. 
Outside the focus has been on creating places for alfresco eating and drinking.  Seating for 34 was added at the front, and for 100 in the rear garden with a new paved terrace created and festoon lighting in both areas.  
Abhi says: "Fishponds is changing, attracting young professionals who are looking for a more premium experience.  Up until now there have only been mainstream pubs in Fishponds, nothing of the calibre of The Fishponds Tap. People are now coming back to the pub who haven't been here for 10 years and giving us amazing 5* feedback.  In spite of poor weather and the pandemic aftermath we have had a fantastic first couple of weeks and it will only get better.  We have exceeded our business plan, but for me it's not just about the money, it's about people using the pub again and making customers happy."