The Diamond in Ponteland
12/05/2022
Case Studies , Investments , News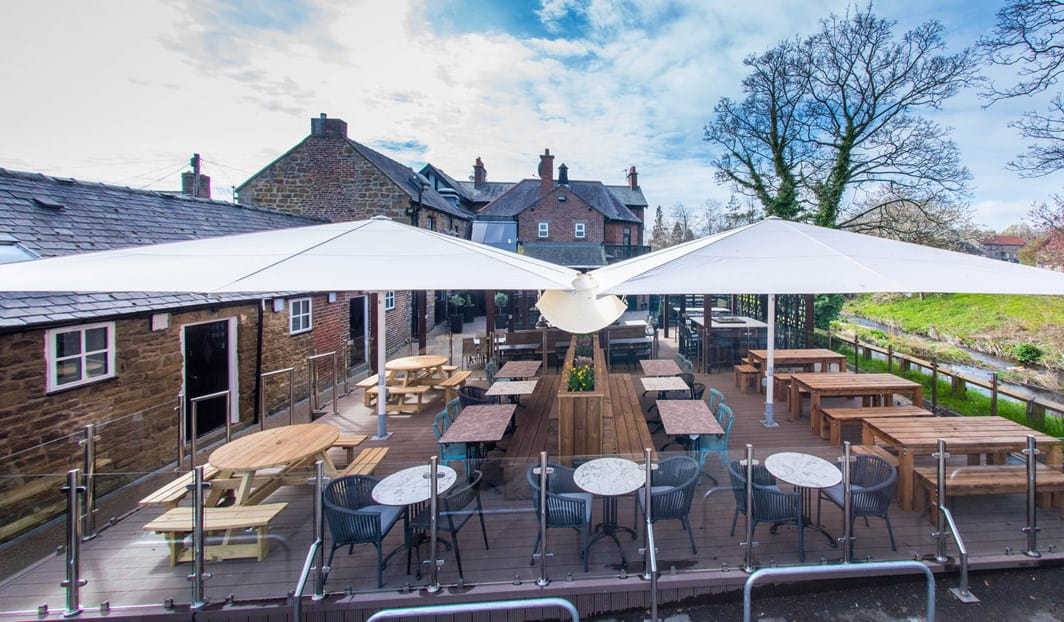 A £265,000 investment by Heineken owned Star Pubs & Bars in a £350,000 joint refurbishment with North West leisure operator, Vaulkhard Leisure saw a massive all-weather terrace created, and an interior upgrade of The Diamond in Ponteland.  The pub reopened in March and has been busy since.
A six-by-six metre covered timber pergola and heated decked area with gas firepit enable the space to be used most of the year.  Feature trees under the canopy, festoon lighting, metal privacy screens and rustic wooden tables and benches covered in sheep fleeces help create a unique ambience.
Inside, pub's traditional character has been retained with furniture and décor upgraded to improve customer comfort and the overall look and feel of the pub.   On the back of the refurbishment more premium drinks and craft beer were introduced.
Director Ollie Vaulkhard says: "The Diamond needed to move with the times and offer a more premium feel whilst staying true to its origins.   
"Since reopening, we have been substantially busier than before the upgrade – with trade up 35%. The investment has broadened the pub's appeal with everyone using it including more female customers.  People are coming in for breakfast, coffees, drinks and meals.  We have been overwhelmed by positive feedback since reopening with people saying it is just what the pub needed.  I couldn't be happier."