Hamers Arms Summerseat
09/05/2022
Case Studies , Investments , News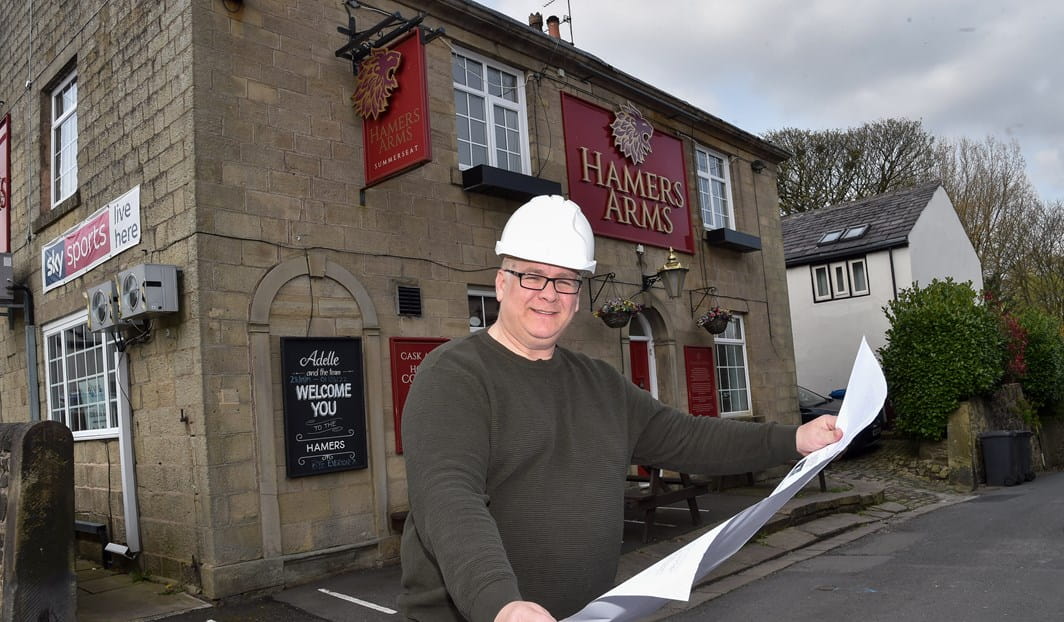 A £220,000 investment by Heineken owned Star Pubs & Bars in a £250,000 joint refurbishment of Hamers Arms, Summerseat with new licensee Jonathan Wolstenholme will see the pub reopen as a top-quality family friendly neighbourhood local. 10 jobs will be created on the back of the upgrade.
The interior space is being reconfigured to increase seating by 40%, and the look and feel of the pub improved with upgraded and new furniture, new flooring and the reinstating of the open log fire.
Outside, in addition to new signage, the beer garden is being given a complete makeover with tables and chairs refurbished and a barbecue added.  Heaters and jumbrellas will enhance the appeal of alfresco eating and dining and festoon lighting will add to the ambience. 
Says Jonathan: "Hamer's Arms is a wonderful old building.  It seemed like fate when I discovered that another Wolstenholme had once run the pub and given it its name in 1848. Summerseat is a lovely picturesque multigenerational village surrounded by country and Hamer's Arms is the only pub that serves food in a 20-minute walk.