Beer and Coffee Co. Invests and Expands with Star
12/05/2021
News , Investments , Refurbishment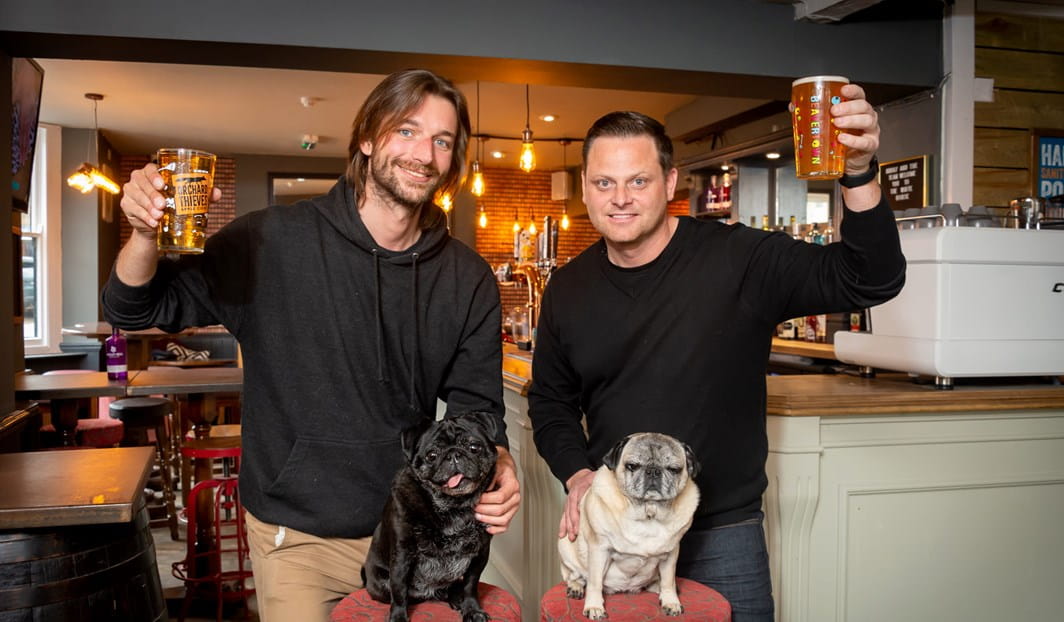 Warwickshire pub operators Beer & Coffee Co. are opening their fourth leased pub with Star Pubs & Bars following a £160,000 refurbishment.
The investment at The White Horse in Shipston on Stour has transformed it into a great quality, family-friendly local, complete with its own corner coffee bar and five en suite boutique letting rooms. The pub will join Beer & Coffee Co.'s pug brand and has been renamed The Lazy Pug to mark its new direction.
Beer & Coffee Co.'s other venues include The Black Pug in Warwick and The Fat Pug, The Royal Pug and Procaffeinate coffee shop in Leamington Spa. The company is now looking to expand further with Star Pubs & Bars, with a view to building a group of up to ten pug-branded pubs in the West Midlands.
Like the other Pug Pubs, The Lazy Pug's new design is cosy, warm and welcoming. The original timber floors have been stripped and exposed and wood paneling installed to reflect the pub's original look. Eclectic upcycled furniture, quirky decorative features and comfy sofas add character.
A full kitchen refit is enabling The Lazy Pug to introduce all-day food. The menu will range from traditional pub favourites to gourmet burgers and stone-baked pizzas, using locally sourced produce whenever possible. The expanded drinks selection has a local flavour, too, with gins from The Cotswold Gin Distillery and beers from the North Cotswold Brewery. The Lazy Pug will also boast its own coffee bar. Called Procaffeinate - after Beer & Coffee Co.'s Leamington Spa coffee shop - it will serve barista-quality coffee from 9am as well as breakfasts and cakes.
Says Matt Crowther, co-founder of Beer & Coffee Co.:"Leased pubs work best for us, as they're the quickest way to expand. We've built up a loyal local following for Pug Pubs and, with four sites, we've now got a strong structure and team in place from which to grow further. We enjoy working with Star – they're innovative, keen to invest and flexible about adapting to suit our business model."
Comments Paul Linton, Star Pubs & Bars' operations director for Warwickshire: "We're delighted to have joined forces with Beer & Coffee Co. once again. They're well known in the county for turning underperforming pubs into much-loved neighbourhood locals. They've done a fantastic job once again -The Lazy Pug looks stunning. It's a great addition to Shipston on Stour and will no doubt attract trade from Pug Pub fans as well as local residents and visitors to the region."