Getting to know our Star Pubs & Bars Code Compliance Officer – Lynne Winter
Q: Tell us something about yourself and your paths to becoming a Code Compliance Officer
I started working in the industry as a graduate back in 2001. Originally, I worked as a regional Estates Surveyor before going on to do a number of different estates and commercial roles. I am a Chartered Surveyor and I also have a Masters in Commercial Property Law - so my Compliance Manager role allows me to put both elements of my experience into practice. I have also spent a couple of years working as a university lecturer so helping others to understand and implement the Code allows me to draw on the skills I learnt in a different sector. As CCO I am responsible for implementing our policies and processes to ensure that as a business we are responsive to the Pubs Code, working particularly closely with our Estate Management, BDM & head office colleagues.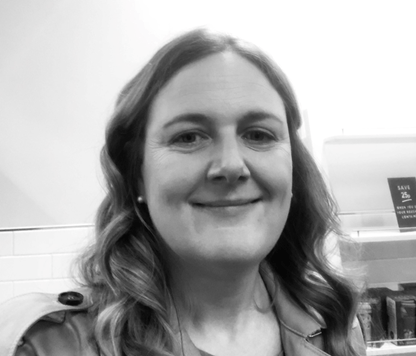 Q: What achievement as CCO are you most proud of?
The implementation of the Pubs Code has led to greater transparency across the industry. The ingoing process for new licensees is great – fully trained and informed at the point of entry means the lessee has a greater chance of running a successful & sustainable business. Being involved with the Pubs Code and its implementation on a day to day basis I am particularly proud of how open and adaptable my colleagues are. There is a real determination to ensure that we are treating lessees fairly and providing them with enough information, to allow them to make informed & balanced choices at all stages of their time with Star.


Q. What are the most challenging aspects of your CCO role?
The Pubs Code and its implementation is constantly evolving and as a result so is the way that we do things. This can be particularly challenging in terms of changing ways of working, processes and keeping colleagues up to date with any changes. In a large organisation it takes time and effort to do these things, but I am pleased to say that Star as an organisation is committed to doing this and we have plenty of people working behind the scenes to ensure we stay on track. This has meant overcoming many business process, system and training challenges – not all have landed right first time, but what has made me proud is the commitment and energy of my colleagues to do the right thing.


Q: Would you like to give a message to the tied pub industry?
Star Pubs & Bars is committed to making the code work – both in spirit and word. Our ambition is to Build Britain's Best Pub Company by attracting and retaining the best operators. We will continue to listen and reflect on learnings and then transpose, adopt and innovate our systems, process and ways of working. Whilst the code lays down minimums, we strive to exceed those standards, and work openly with our licensees at all stages of recruitment, rent review and agreement renewal. It is my ambition that other real estate markets copy the tied pub sectors open and honest approach to doing business. It is inevitable that, when parties involved in a complex commercial partnership governed by new legislation, differences and disagreements arise. If they do, I'm here to listen to licensees concerns and work with them to resolve issues.